Shifting the Focus – Energy Demand Policy in a Net-Zero UK
6:00 PM - 7:30 PM, 18 June 2019
ClimateXChange , Edinburgh Centre for Carbon Innovation, High School Yards, Edinburgh, EH1 1LZ, United Kingdom
Delivering a secure, affordable and sustainable energy system, and particularly the goals of the Paris Agreement, requires an energy transition. Changes to the way we use energy can support all the key goals of energy policy – security, affordability and sustainability – with more synergies and fewer trade-offs than supply-side solutions.
A wide range of interventions will be needed. These are likely to span
Prioritise energy demand solutions

Recognise all their benefits

Scale up policies that work

Develop long term plans for demand side innovation

Build effective institutions for delivery of demand side solutions

Involve wider stakeholders to build capacity across society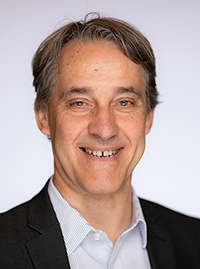 Nick Eyre is Professor of Energy and Climate Policy in the Environmental Change Institute (ECI) at the University of Oxford, and Director of the Centre for Research into Energy Demand Solutions (CREDS).
Nick is Director of Energy Research for the University of Oxford, and a Co-Director of the Oxford Martin Programme on Integrating Renewable Energy. Previously, he was leader of the Lower Carbon Futures Programme in the ECI and a Co-Director of the UK Energy Research Centre, leading its research theme on decision-making.
Register here.